Description
LennyUp is an adjustable carrier that grows with your child! Its shape ideally corresponds with the body of a small baby and in the same time fits the parent very well. It was carefully designed for parents who are searching for a safe, easy and functional way to wear their babies.

LennyUp means:

- Safety: its construction has certificates of compliance with the ASTM F2236-14 norms; all yarn and dyes used for LennyLamb fabrics have the OEKO-TEX® Standard 100 certificate

- Closeness: the possibility of wearing the baby and building the bond from the first months of life

- Comfort: multi-level possibilities to customize the shape of the panel and shoulder straps provide perfect adjustment and ergonomic position of the baby – on every stage of the child's development

- Versatility: one carrier from the small baby (above 3,5 kg) to the toddler (up to 20 kg!); safe babywearing from the first weeks

- Flexibility: two ways of babywearing (front carry and back carry)

- Quality: all manufacturing process located in one place in Poland

- Beauty: unique fabric woven in the LennyLamb weaving studio

- Adjustable hood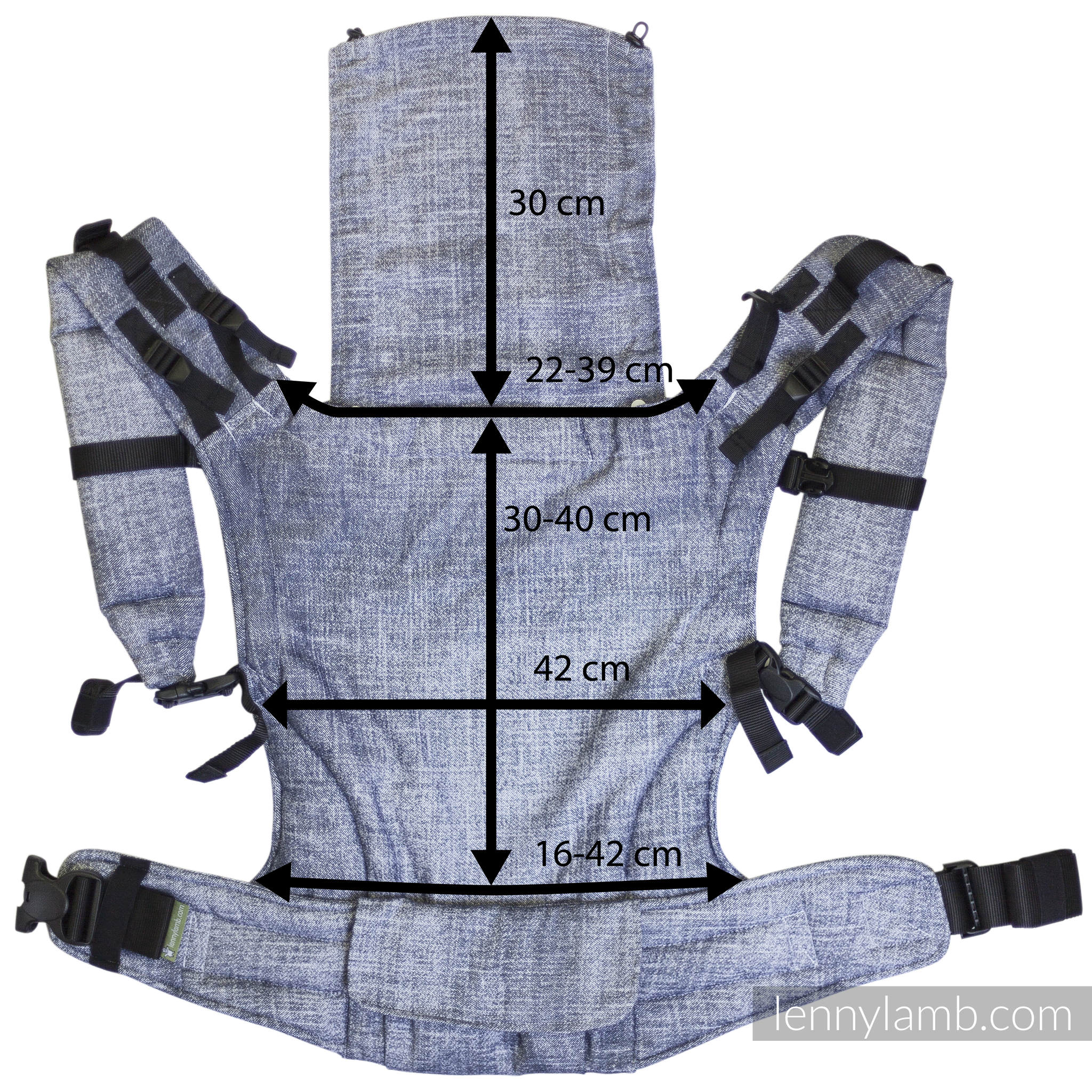 Does your wrap come from a true weaving studio, or from a manufacturer that just sources random fabric ? LennyLamb is a true weaving studio.
Lenny UP love
Amazingly soft carrier. Easy to adjust. Optional back belt was required for my 12lb almost 3 month old in order to get a good snug fit.
Would prefer if all the straps weren't visible, or at least had proper ties so that they could all be tied up and kept out of the way.
Overall, would recommend.
LennyUp-LOVE!!
We got oir LennyUp a coupke weeks ago. I took my 21 mo 23lbs boy for an hour walk in it and it was amazing! No discomfort for me anywhere! I love how cushy the straps are. I love the generous size of the pocket. I got the Amazonia colourway and i love how soft it is right out of the package. I really like that there is more padding around the leg openings compared to the regular Lenny ssc. I like that it will last well into toddler hood. Love this carrier!
Payment & Security
Your payment information is processed securely. We do not store credit card details nor have access to your credit card information.