Description
The LennyLamb Fleece Babywearing Sweater is the perfect product to keep active parents and their babies warm outside in fall and winter. Whether you're enjoying family adventures outdoors or just running errands, the thermal properties of the fleece fabric will let skin breathe freely and keep you dry even in extreme weather conditions. It is very lightweight, non-creasing, soft to the touch and quick drying. The fabric is made in Poland and has been certified safe for people and the environment.
Use this sweater for a front or back carry.  Includes a separate hood that will protect baby from cold, wind and rain.
This sweater is unisex and comes in six sizes: S, M, L, XL, XXL, and 3XL.  Larger sizes may be available upon request (up to 6XL). The attached cowl and accents are made from LennyLamb's stunning woven fabrics.  
*NEW* There is a zipper on the right side of the sweatshirt to simplify putting it on. 
IMPORTANT: This sweater is not a baby carrier. Use on top of your favourite carrier.  
Actual colors of the fabric may vary from pictures. Pattern placement may vary from the one presented in the pictures.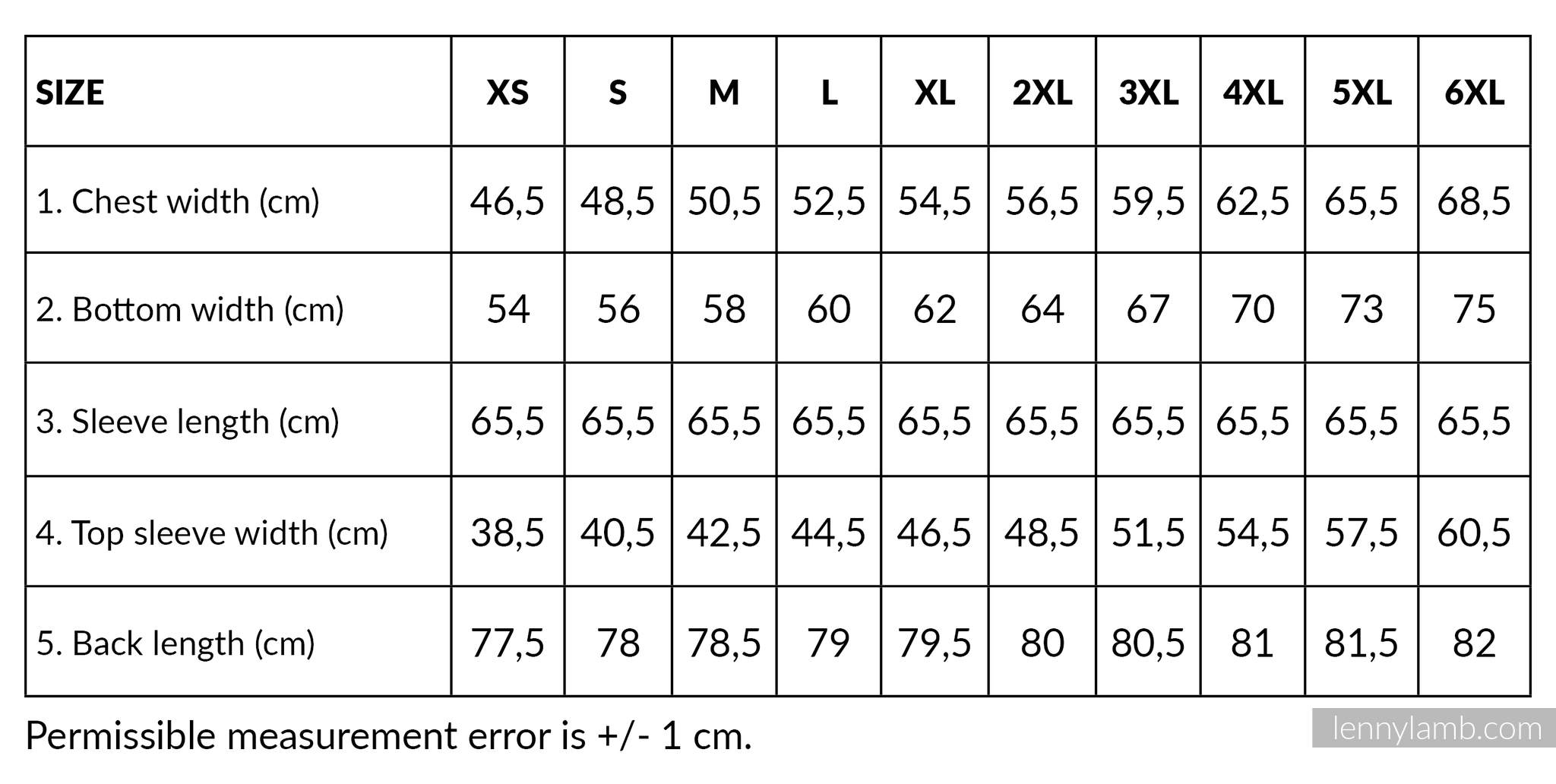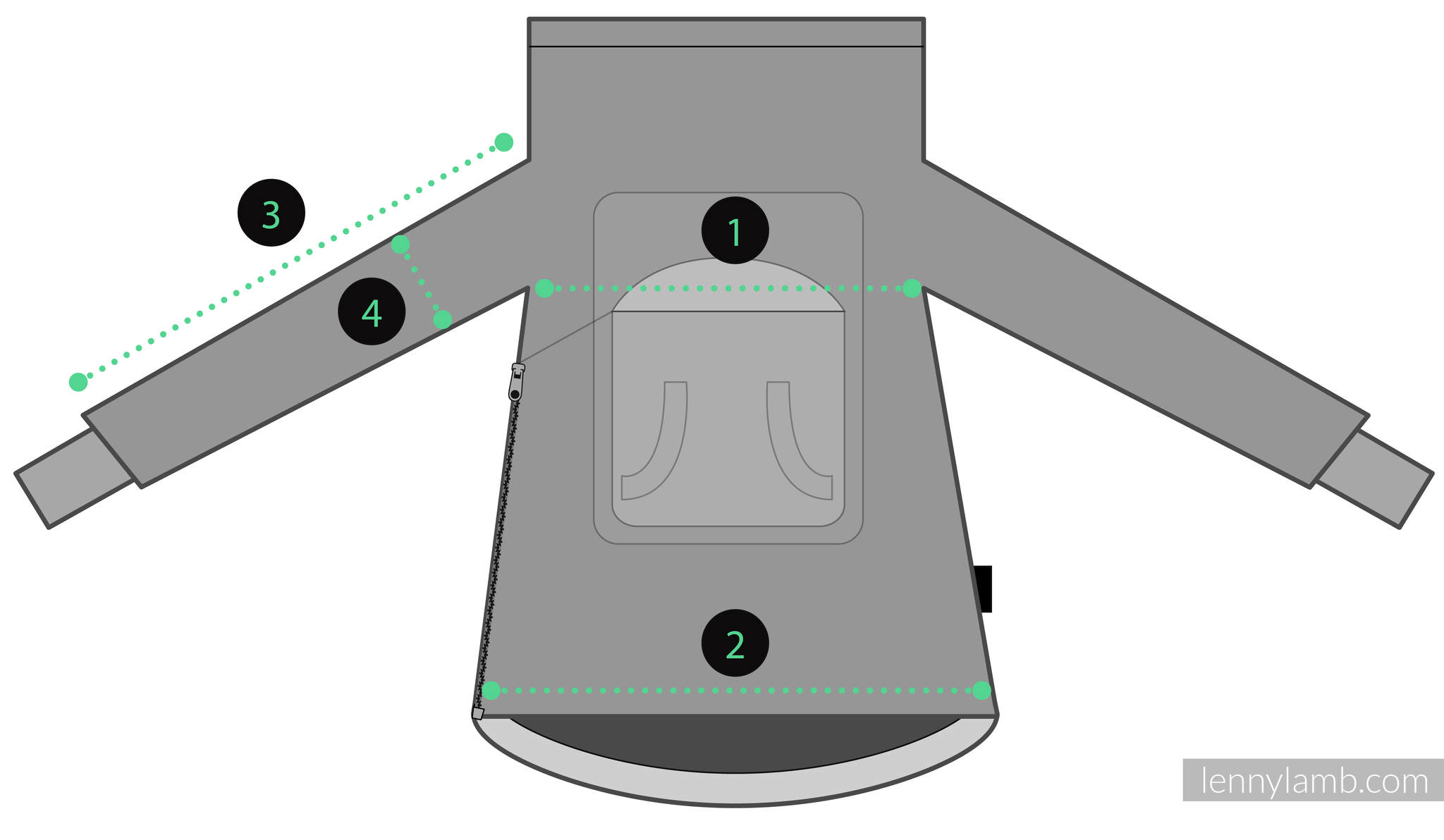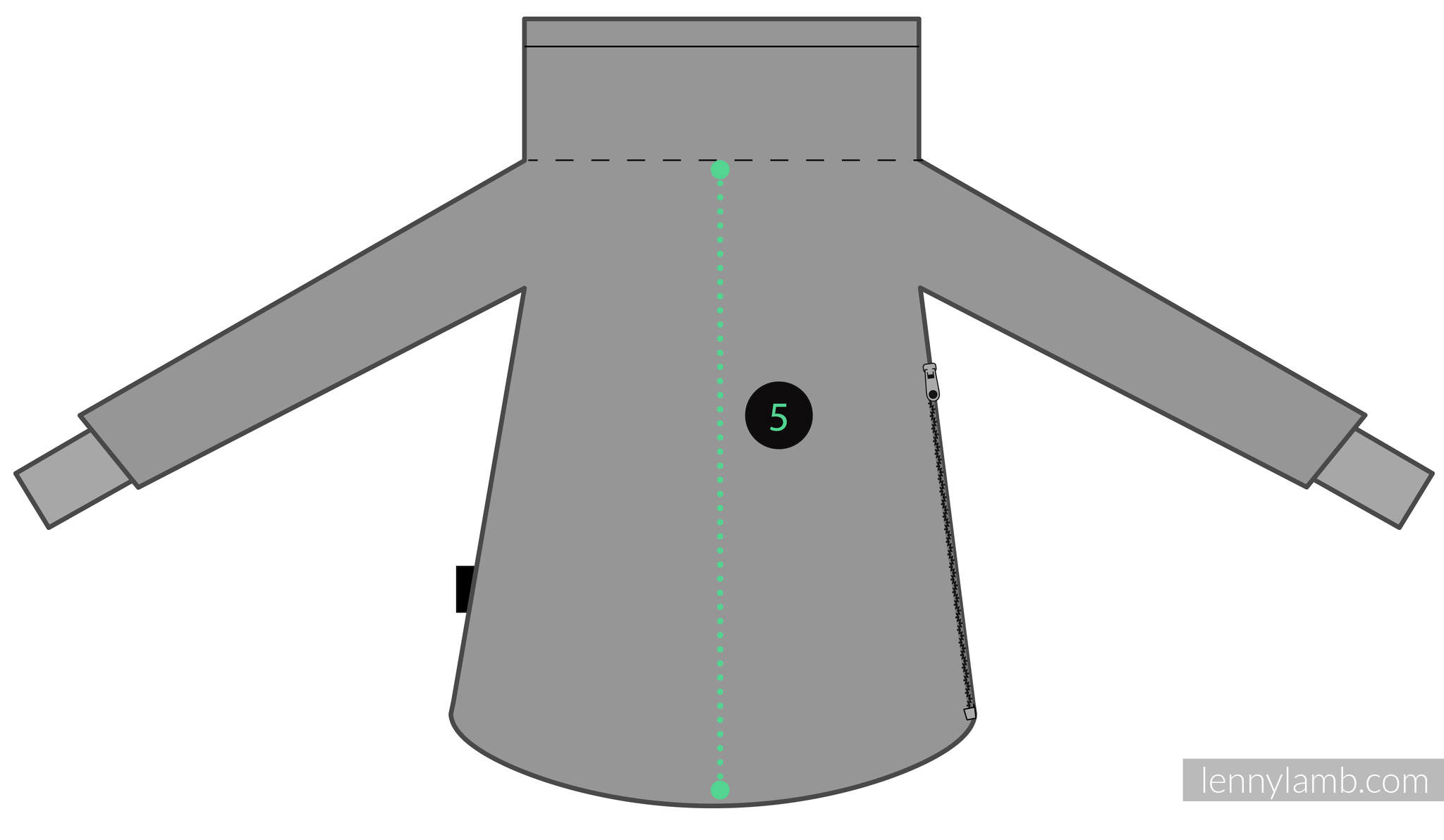 Just when I though it was to cold...
Just when i thought it was too cold to take my baby outside, I ran across thisBaby wearing sweater and got SO excited!! In Alaska we're just getting into the longest, coldest darkest stretch of the year and I was not looking forward to being inside with my four year old if i couldn't keep my one month old warm enough! Just got this sweater in the mail today and it is thick and soft and warm and beautiful!! Can't wait for the kids to wake up so we b go for a walk!!
PS so glad i ordered up a size! Leaves extra room for baby!
Good baby wearing sweater
I was worried that it might be small given some of the reviews I read but the size was excellent. It is very warm and cozy. My only gripe is the cowl neck is so huge, I know it's meant to be a hood that you can wear whether wearing baby in front or back but it really is too big in my opinion!
So beautiful and comfy!!
This sweater is a really great quality, thick fleece. Keep in mind it IS still fleece, even with the thickness, the wind does cut through it. A thin windbreaker overtop of it will definitely be necessary for a cooler/windier day. Even with a thin sweater underneath I felt a bit chill (it was about +6 and the wind wasn't strong). However, my little guy seemed pretty toasty. Like other reviewers had mentioned, it does run small. I am typically a s-m in street clothes and I ordered a large. I was able to put a thin zip up under it, and still have a bit of room for my babe to grow (he's only 10 days fresh - using a Tula). I think this will work well for what we need (I wouldn't be taking the kids out in super cold winter weather anyway - but I will likely still invest in a windbreaker to go overtop). The cowl neck is gorgeous, but does feel bulky when rolled down, Overall, very happy with the product!
Exactly what I needed
I was looking for something to wear on cold fall and warm winter days and this will be perfect. I've worn it between 5 and 10 degrees with just a tank underneath and been very toasty so with layers it will be perfect. Fits true to size. Also Renee at Lil Monkey Cheeks was so helpful!!! Answered all my questions very quickly! Love this store and this product
Super warm!
I love this sweater! It's super comfy and very warm. Only complaint is that even with going a size up, I can't wear it with my ssc as it's too tight to wear comfertably and almost impossible to get off. great for use with ring slings and wraps though!
Payment & Security
Your payment information is processed securely. We do not store credit card details nor have access to your credit card information.