Description
Onbuhimo - no waist belt baby carrier
For babies who can sit unassisted
Available in three sizes
Standard: Age: 6-18 mos.
Clothing size: 74-92
Toddler:Age: 12-36 mos.
Clothing size: 80-98
Preschool - Age: 2 - 5 years
Clothing size: 92 - 122
Babywearing positions
Back (front carry is optional)
No waist belt
Simple & lightweight construction - if you want the minimum amount of straps and adjustments, this baby carrier is the solution for you. It is also perfect during pregnancy or anytime you do not want to put pressure on your abdomen
Grows with your baby
Very easy adjustment of the panel's width as your baby grows so you can enjoy this carrier for longer. You can also adjust the height of the panel in the Preschool size.
Adjustment for parent
Padded, adjustable shoulder straps ensure a perfect fit and comfort for parents of various sizes
Hood
Standard and Toddler: Adjustable and non-detachable.
Preschool: adjustable and detachable
It will protect the baby's head if necessary and certainly will not get lost ;)
Safety
The certificate of compliance with safety norm ASTM F2236 - 16a
Actual colors and pattern placement may vary from pictures.The difference in color display may be due to different monitor settings.
Standard Size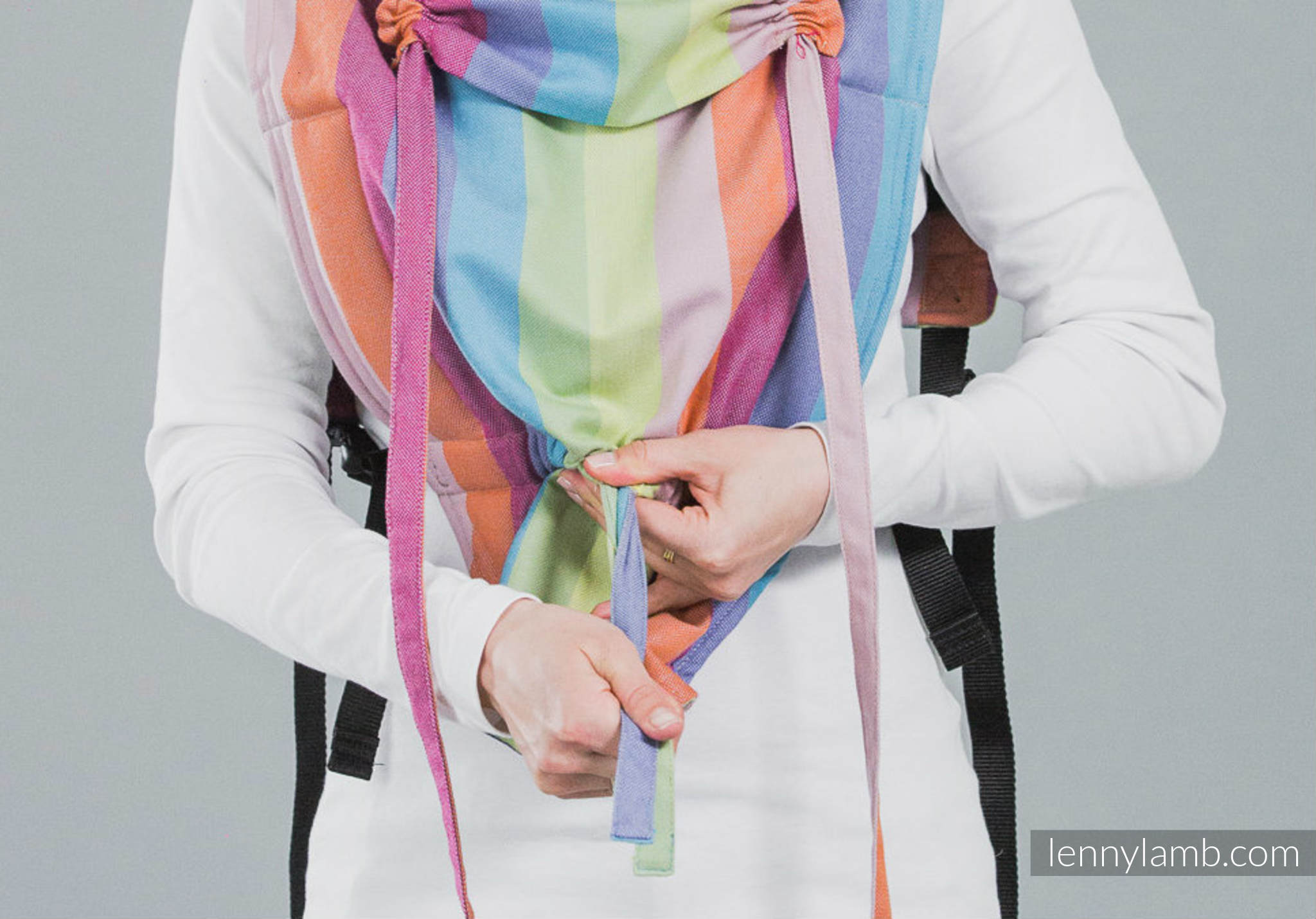 Standard Size Weight range: 5 to 20kg  (11-44lbs)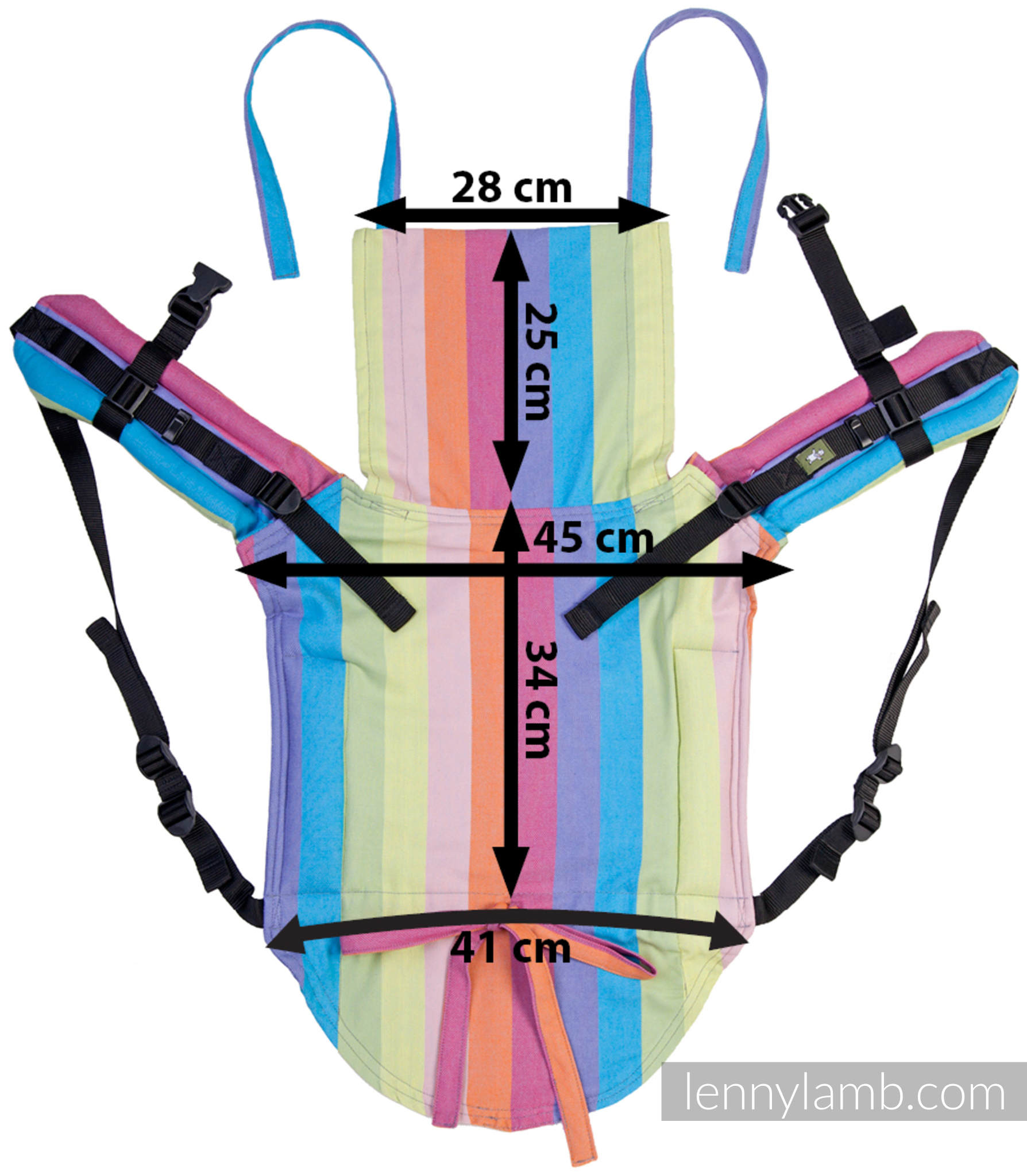 Preschool size - up to 30kg (66lbs)
Permissible measurement error +-3cm
Great carrier!
Exactly as expected. I m thrilled! The nice little touch of a tea bag in my package was very appreciated. Thank you kindly.
Love it!
Love my new onbu baby carrier. Just perfect for my boy who loves to be carried a round on my back. So useful to walk without stoping each second with my curious son or for a quick shopping. I know he's safe and happy in there.
Allows me to do extended baby wearing
My little boy is almost 2. I have worn him since birth and find my life so much easier when I can put him in a carrier and wear him. My other carrier was getting to it's weight limit and becoming well worn. The Lenny Lamb Onbuhimo has given me the freedom to extend baby wearing. No waist strap digging in. Everything is adjustable. It feels like quality should feel. Very impressed.
So comfortable!
I love this carrier. So comfortable for both of us.
Payment & Security
Your payment information is processed securely. We do not store credit card details nor have access to your credit card information.