Description
Lenny Buckle Onbuhimo carrier is designed for children who can already sit unassisted. It is most commonly used for back carry. Lenny Buckle Onbuhimo is available in two sizes Standard and Toddler. Onbuhimo has a panel that can be adjusted in its width - this makes the Lenny Buckle Onbuhimo a truly universal carrier.
 Weight range: 5 to 20kg
Standard Size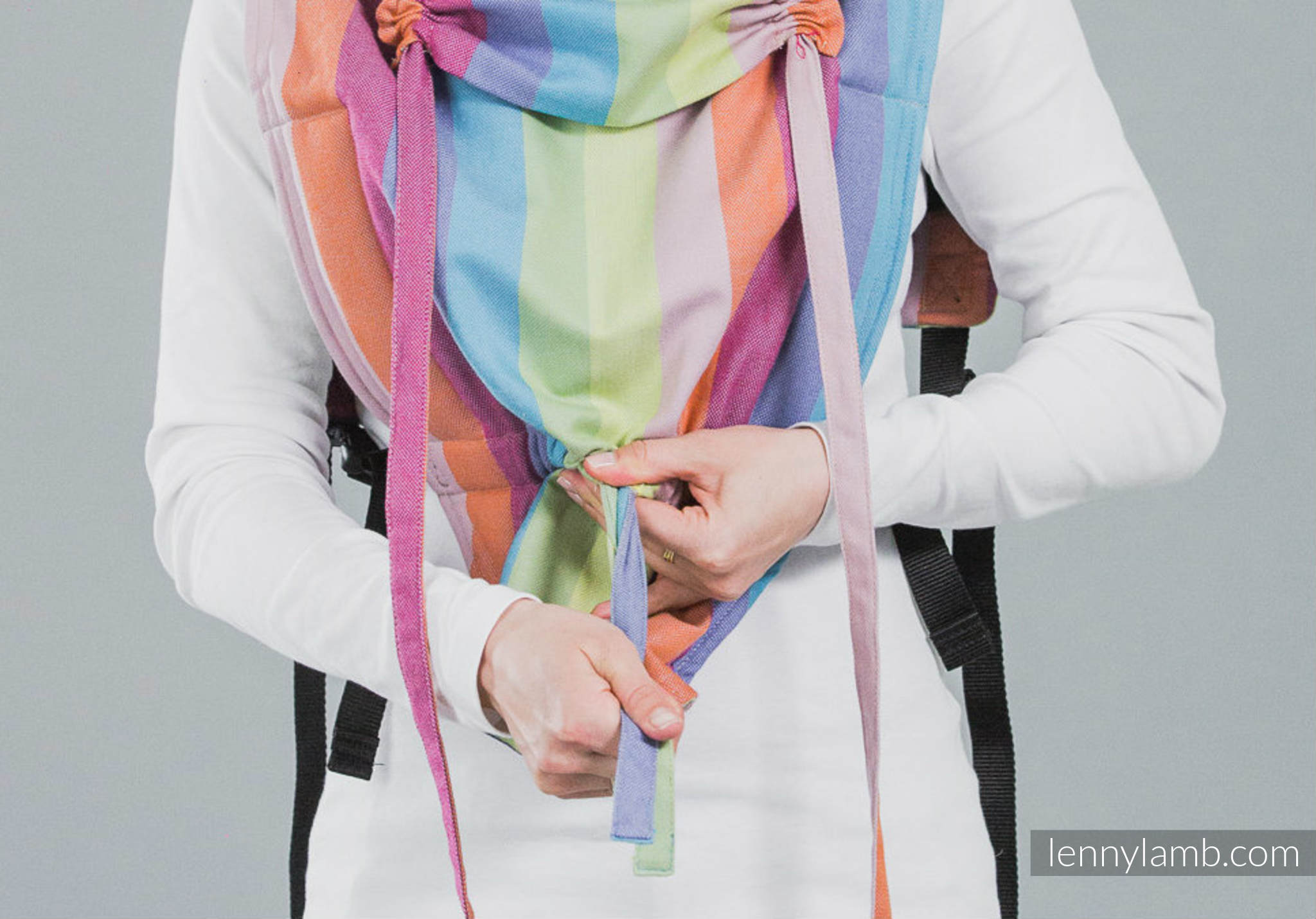 It also has a very comfortable adjustable hood - you will easily adjust it to you and your baby's needs.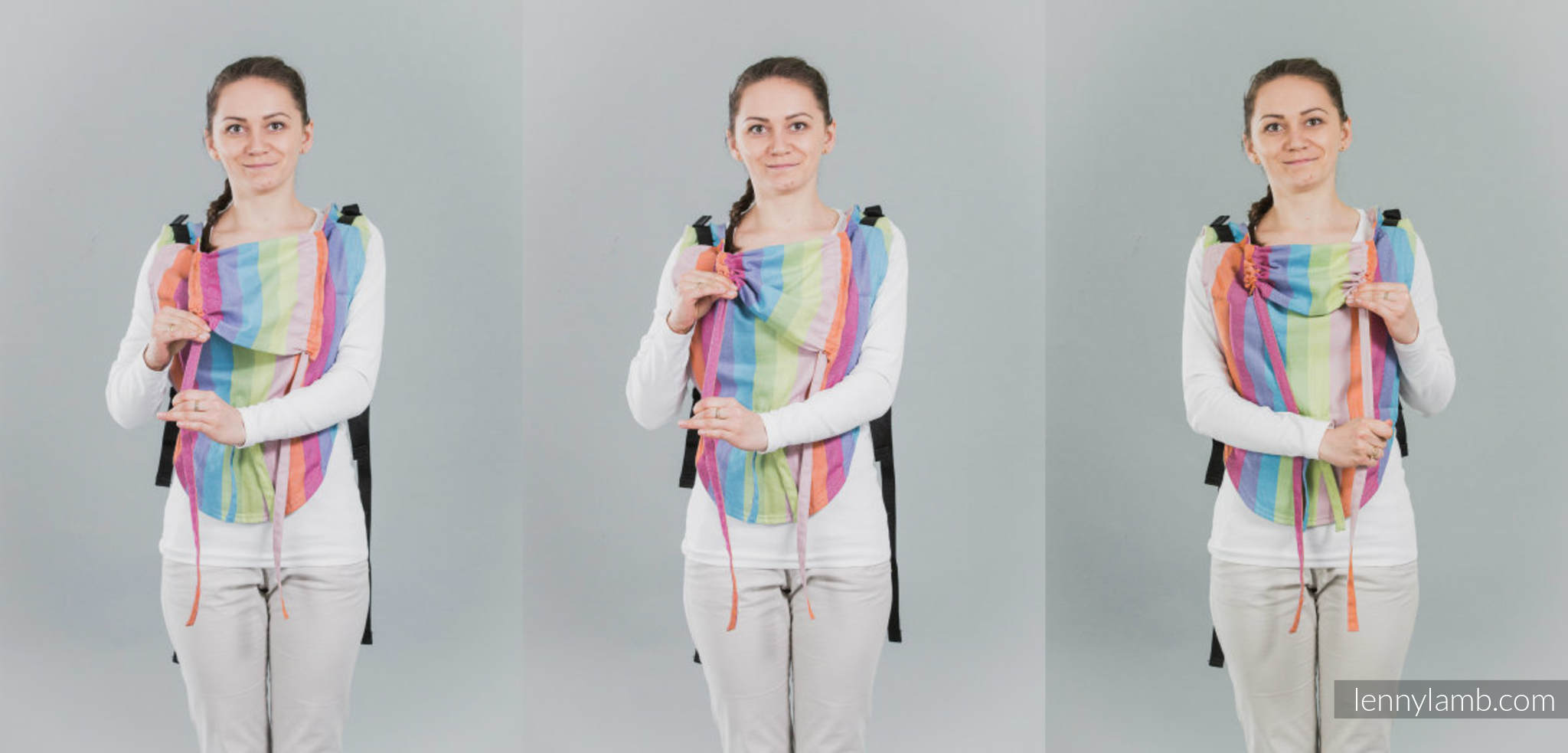 Lenny BuckleOnbu is compliant with the ASTM F2236-14 and EN 13209-2:2006 norms.
Standard Size Weight range: 5 to 20kg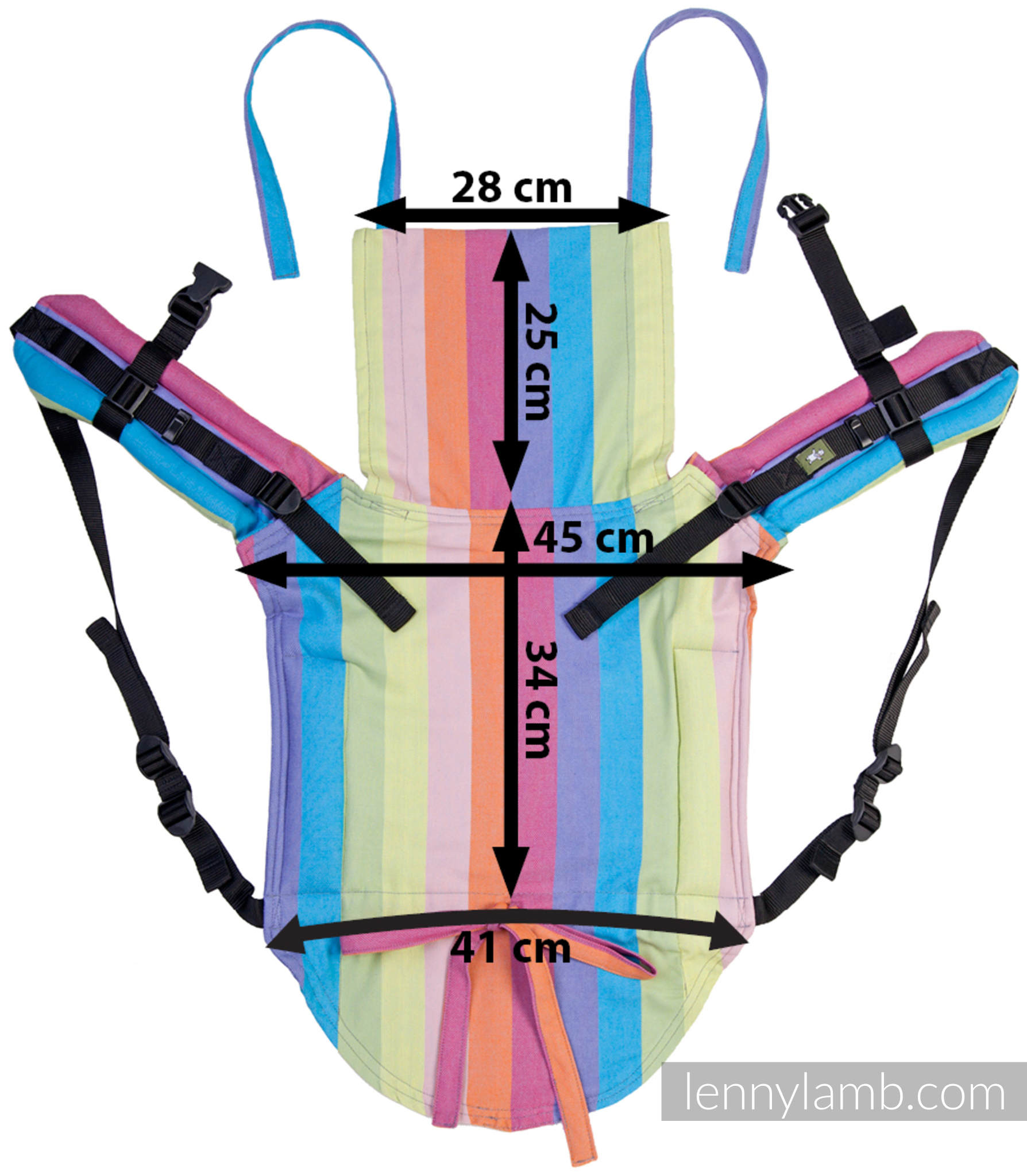 Toddler Size Weight Range : 5 to 20kg 
Permissible measurement error +-3cm
Great carrier!
Exactly as expected. I m thrilled! The nice little touch of a tea bag in my package was very appreciated. Thank you kindly.
Love it!
Love my new onbu baby carrier. Just perfect for my boy who loves to be carried a round on my back. So useful to walk without stoping each second with my curious son or for a quick shopping. I know he's safe and happy in there.
Allows me to do extended baby wearing
My little boy is almost 2. I have worn him since birth and find my life so much easier when I can put him in a carrier and wear him. My other carrier was getting to it's weight limit and becoming well worn. The Lenny Lamb Onbuhimo has given me the freedom to extend baby wearing. No waist strap digging in. Everything is adjustable. It feels like quality should feel. Very impressed.
So comfortable!
I love this carrier. So comfortable for both of us.
Payment & Security
Your payment information is processed securely. We do not store credit card details nor have access to your credit card information.